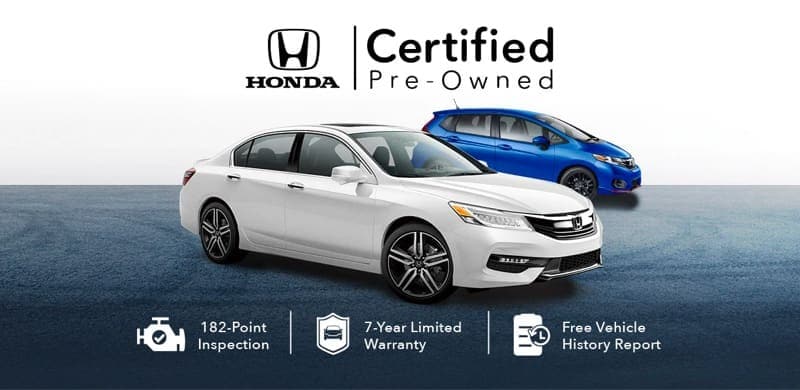 Certified Pre-Owned
Nothing compares to the quality of a Honda. No other program comes close.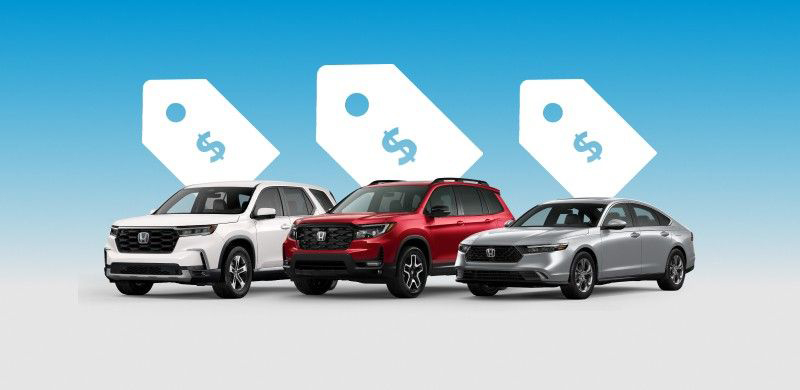 Current Offers
See this month's featured current offers going on now on new Honda vehicles.
Our Reviews
Service Specialist Billy Hummel and team did a terrific job with service recently on my 2008 Honda Fit. Pleased to discover that a dealership service center would be one of my first places to go for repairs. Billy and team worked hard with me to get quality repairs done at sensible prices, especially for such an older car.
Shout out to Sales Manager Jamal Wilson. I called when he was very busy and he took the time to help me and quickly address my needs. I wish more dealerships had professionals like Jamal. Kudos to Carey Paul Honda for having such a great team!
I had an awesome experience at Carey Paul Honda. I have purchased 3 new vehicles there because I love the professional and caring service of all of the staff. This time I brought a 2022 HR-V. Great service from Ms. K. Brown and Mr. Cade.
Jamale and Cory were wonder to us. Could not ask fir better staff. They sealed the deal for us. They took time with us, we drove several cars, and they made sure we found the car we were going to be comfortable with.
I had a great experience working with Lee Stokes and William Cade . I came in to ask some questions about my current vehicle, Honda Accord, and walked out with a new CR-V. They were very knowledgeable, professional, and friendly throughout the whole process of the transaction. I would definitely recommend you go see them. See y'all again next year 😀 - Rafael Bell (2021)
This dealership is a class act from one end to the other! Lee Stokes took such good care of us my wife and I both bought cars there on the same day. We'll be back! Thanks Lee.
Even though I moved out of the Snellville area 4 years ago….it's still Carey Paul Honda for me. Over the years I've purchased 4 vehicles from Carey Paul Honda (Two Hondas for me and one for my daughter). The dealership has a good supply of both used and new cars, but it's their salesman, Lee Stokes that makes the difference! Last week I bought my third car from Lee Stokes and a friend of mine was in the market for a used truck and Lee helped us both find what we were looking for and we each drove out smiling the next day. Lee is professional and knowledgeable. His careful, quiet listening skills will help you find your next car in record time. Lee responds with superior customer service! A shout out to Basil Williams in the Finance Department ….. he's pretty awesome too.
Key was great. Treated us like family and got us the deal we needed and wanted. If you don't see key brown you are cheating your self. If your reasonable she will work with you !
Went in to talk about trading in my car very nice gentleman named John Fortes assisted me in picking out my perfect car and I look forward to dealing with him again in the future.
Just purchased a 2018 Honda hr-v from the John Fortes he was such a joy. Courteous friendly and efficient and most importantly he was honest. I would recommend him to anyone looking to purchase a new or used vehicle
Had a great experience with John Fortes at Carey Paul Honda. He was so helpful to us. His knowledge of the vehicle, friendly attitude, professionalism, and desire to make us comfortable are just a few of the things we appreciated about him. We highly recommend him.
To say I had a great experience at this dealership is an understatement. As soon as I parked, Aeriel was there to help, with such a welcoming and friendly spirit about herself. She is the type of individual who cares about getting to know you as a person and creates a bond. It felt like we were friends in the first few minutes of meeting! She also comes prepared, and I noticed how knowledgeable she was about the vehicles on the lot, making me feel reassured that we would find the right vehicle for me. Aeriel made sure I was leaving with more than just a car—she guaranteed I'd be driving off in my dream car! She even came in on her day off to make sure we were taken care of! Aeriel is such an asset to this company because she displays excellent customer service skills, and has a passion for job and helping others! I hope to see her move up in the company and help it to accomplish even bigger goals than it already has! Thanks so much again Aeriel! Also thank you to Basil Williams for his swiftness and attentiveness as we prepared to take our new car home! His kindness was appreciated and he made sure we were taken care of as well!
Awesome service! Everyone is super friendly and Aeriel's incredible! Everything was explained fully in detail and we felt super welcomed the whole time, definitely recommending to everyone I know!
Nick was great. No pressure and helpful. It was a great experience. We will be back again. Overall very happy with the whole experience. Thankful
Nick helped me so much he was very patient very kind and a great salesman . Make him manager asap employee of the month etc . He's amazing at his job
Nick really helped me with what i needed . Highly recommend this guy really nice and welcoming. Love the vibes this guy gives. Give thid man a raise.
Aeriel did an amazing job helping me get my new car and help me get a good deal. Her vibes are amazing and I highly recommend her if you are looking for honest sales representative.
It was quick and easy for me to get a car. She even came to my job to let me test drive my new baby!! She very sweet and made the process easy for me. Shop with Key Brown her email is [email protected] I'm forever following her where ever she go !
Aeriel Evans is AMAZING! I came to purchase my first car and she was determined to help me find one I love that fit my needs. She is very knowledgeable, patient and made the buying process a lot easier than I thought it would be. Overall a smooth, wonderful experience. Thank you so much Aeriel!!!
Great experience. Great guy. Very helpful. Answered all my questions. Nick and Jamal did what they needed to do to make me leave with a car.
Key Brown was phenomenal and they all worked to help me get a better deal than what I Thought I'd have initially. Excellent service!
Key Brown is amazing. She gives help as if you're a friend or family member of hers. I can honestly say that I wouldn't have gotten my cars without her, she is truly heaven sent!
The people were great! The service was great! The price of the vehicle was great! The overall process was very easy. Great experience! Thanks everyone.
Key Browser was very professional and personable. Our vehicle purchase had to have some cosmetic updates as well as recall maintenance and Key honored all our requests and kept us informed of the progress.
Very nice, showed me different types of cars and kept it honest. Easy finance quick service. He was very friendly and make me feel very comfortable!

Welcome to Carey Paul Honda
A Trusted Honda Dealer in Snellville, GA
Carey Paul Incorporated was established in 1955, building a foundation based on customer and community service. The Honda location was founded in 1973, making us the oldest family-owned Honda dealership in the Greater Atlanta Market. For well over 40 years, Carey Paul Honda has been serving Atlanta, Snellville, Lawrenceville, Duluth, as well as many other communities surrounding the city of Atlanta.
We pride ourselves at being the best car dealer in Snellville, GA. Deeply rooted within our community, our goals are to hold ourselves to the highest standards, ensure that our customers are satisfied, and always do the right thing. We intend to provide our customers with an upfront and transparent buying experience based on trust and integrity. Buying with ease and peace of mind are not just things we say we offer, but instead, we've made it a large part of our company culture since our inception.
We know that shopping and buying an automobile can be a daunting task, especially in a market the size of Atlanta. We've committed to be different than the average automobile dealership and avoid the status quo. A commitment to transparency where the price is never a secret. A commitment to honesty where straight talk is the norm and fancy sales pitches are not. A commitment to integrity meaning we always do what we say we'll do. At Carey Paul Honda, it's not about selling cars. It's about making car buying easy.
Whether you're a new customer to our store or a longtime patron, we value and appreciate you and your business. We'll continue to work hard every day to get better in the attempt to maintain your trust and provide a best-in-class ownership experience. If you've never purchased a vehicle from Carey Paul Honda before or it's been a while since you've done business with us, we understand. You have many choices. But we're getting better every day and have something special here we'd like for you to be a part of. We hope you'll consider us in the future, and we look forward to meeting you here at the store.
Si hablamos español.
Get Directions To Carey Paul Honda